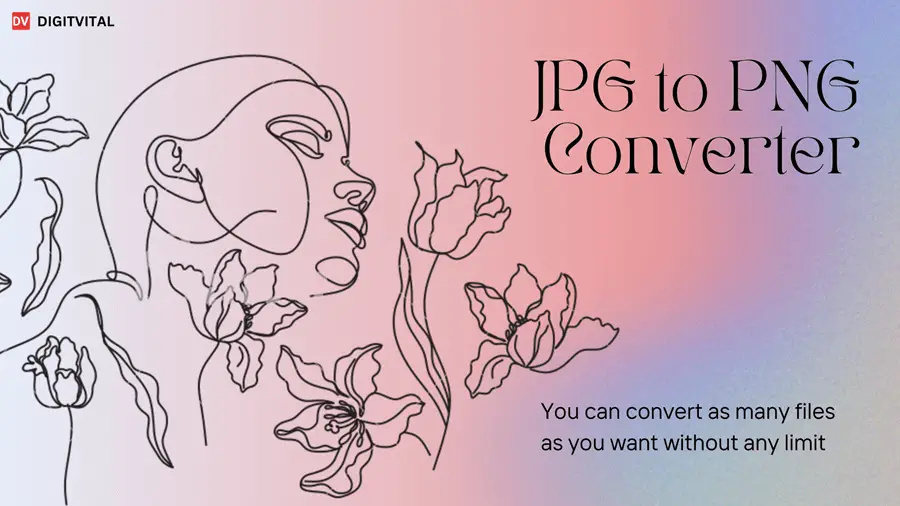 We offer the best tools to convert your jpg to png. With our tools, you can easily convert your jpg files to png format with a few simple clicks. We also offer a wide range of other features, including:
Convert your files in seconds
No file size limit
Supports all major browsers
100% free to use
Convert your jpg to png with ease
Are you looking for an easy way to convert your JPG to PNG files? Look no further than our online converter tool. With this tool, you can quickly and easily convert your JPG files to PNG format with just a few clicks. Plus, our converter is completely free to use, so you can convert your files without spending a dime.
To use our converter, simply upload your JPG file and click the "Convert" button. Within seconds, your file will be converted to PNG format and ready to download. Plus, our converter is completely safe and secure to use, so you can rest assured that your files are in good hands.
So what are you waiting for? Try our JPG to PNG converter today and see how easy it is to convert your files!
The best jpg to png converter
We all know the importance of having high-quality images on our website or blog. But sometimes, we can't always get the images we want in the format we need. That's where a JPG to PNG converter comes in handy.
There are many reasons why you might need to convert a JPG to PNG. Maybe you're working on a project that requires all images to be in PNG format, or you want to create a logo that needs to be in a transparent PNG. Whatever the reason, there are a few things you should keep in mind when choosing a JPG to PNG converter.
First, make sure the converter you choose can handle the file size of your JPG. Some converters can only handle small files, while others can handle larger files. If you have a large JPG, you'll want to make sure the converter can handle it.
Second, check to see if the converter offers any customization options. Some converters let you change the DPI or resolution of the output PNG, while others let you choose the color depth. If you need to make any changes to the output PNG, make sure the converter you're using offers the options you need.
Finally, take a look at the output quality of the converter. Some converters do a better job than others at preserving the quality of the original JPG. If you're concerned about losing any quality when you convert your JPG to PNG, make sure to choose a converter that offers high-quality output.