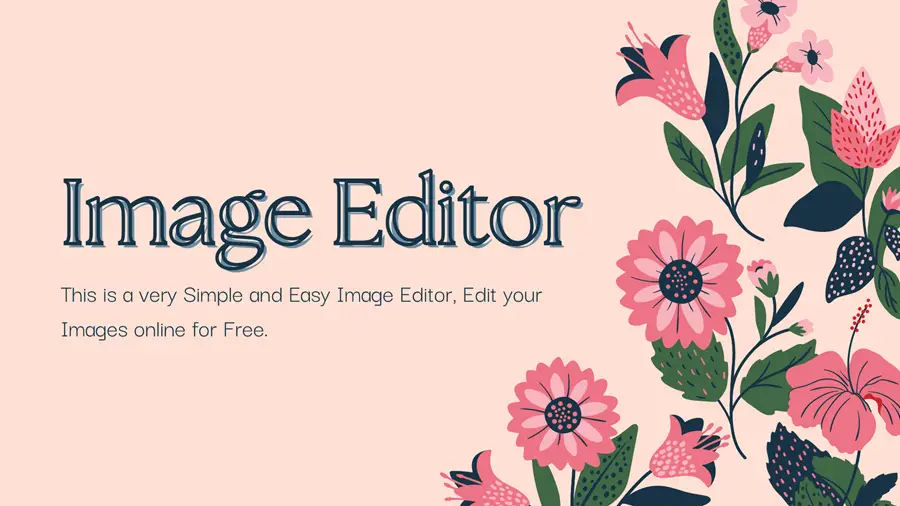 Introduction: Welcome to digitvital.com, your one-stop destination for a wide range of image editing tools. In this article, we will introduce you to our powerful Image Editor tool, designed to empower you with the ability to edit and enhance your images effortlessly. Whether you are a professional photographer, a graphic designer, or simply someone looking to enhance your personal photos, our Image Editor tool has you covered. Let's dive into the features and benefits of this versatile tool.
Enhancing Your Images
The Image Editor tool offered by digitvital.com provides a comprehensive set of features to enhance your images:
Basic Editing: Adjust the brightness, contrast, and saturation of your images to achieve the desired look and feel.
Cropping and Resizing: Crop your images to remove unwanted elements or resize them to fit specific dimensions for various platforms.
Filters and Effects: Apply a wide range of filters and effects to add artistic touches or create unique visual styles.
Text and Typography: Add text overlays, choose from a variety of fonts, and customize the typography to create stunning graphics and captions.
Retouching and Healing: Remove blemishes, wrinkles, and imperfections from portraits using advanced retouching and healing tools.
Color Correction: Adjust the white balance, tone, and color levels to achieve accurate and vibrant colors in your images.
Sharpening and Noise Reduction: Enhance the sharpness of your images and reduce unwanted noise for a cleaner and more professional look.
Layers and Masking: Utilize layers and masking techniques to create complex compositions and make precise adjustments to specific areas of your images.
The Image Editor Tool Interface
The Image Editor tool provides a user-friendly interface that allows you to easily navigate and access its powerful features:
Upload: Simply upload your image to the tool by clicking the "Upload" button or by dragging and dropping the image onto the interface.
Editing Tools: Access a wide range of editing tools, such as adjustment sliders, filters, text overlays, and retouching brushes, located in the tool's toolbar.
Preview Pane: View real-time previews of the changes you make to your image, ensuring that you achieve the desired results.
Layer Management: Manage layers, apply masks, and make non-destructive edits to maintain the flexibility of your editing process.
Save and Download: Once you are satisfied with the edits, save your image and download it to your device in various file formats, including JPEG, PNG, and more.
How to Use the Image Editor Tool
Using the Image Editor tool is straightforward and intuitive:
Visit digitvital.com and navigate to the Image Editor tool page.
Click on the "Upload" button to select the image you want to edit. Alternatively, you can drag and drop the image onto the tool's interface.
Explore the editing tools and apply adjustments, filters, text overlays, or any other desired enhancements to your image.
Preview the changes in real-time to ensure they meet your expectations.
Once you are satisfied with the edits, click the "Save" button to download the edited image to your device.
Conclusion
The Image Editor tool provided by digitvital.com offers a versatile and user-friendly solution for editing and enhancing your images. With its comprehensive set of features, including basic editing, cropping, filters, retouching, and more, you can unleash your creativity and transform your images into stunning visuals. Whether you are a professional or an amateur, the Image Editor tool empowers you to bring your vision to life and produce captivating images. Visit digitvital.com now and experience the power of the Image Editor tool for yourself.