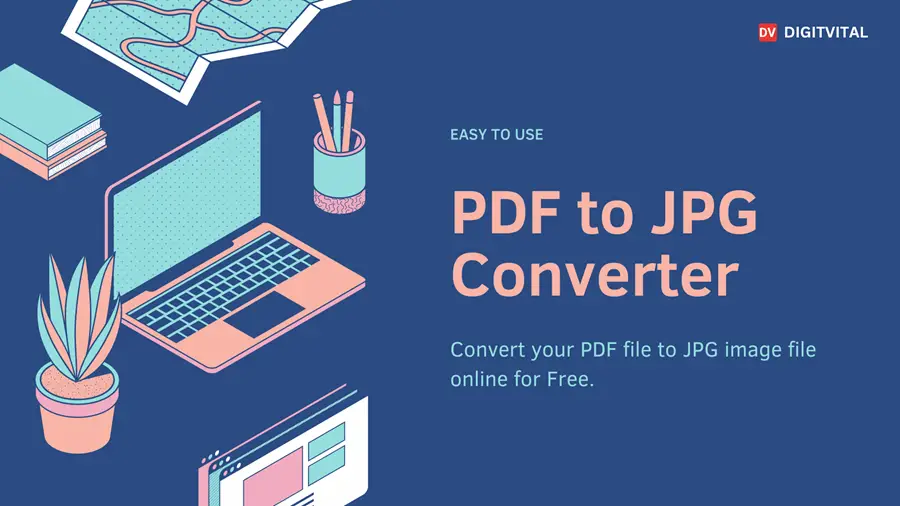 We offer the best tool to convert your pdf files to jpg. With our easy to use online converter, you can quickly and easily convert your pdf files to jpg format. Simply upload your pdf file, select your desired output format, and click convert. That's it! Your converted file will be ready to download in seconds.
Converting pdf to jpg is a great way to make your documents more accessible and easy to view. Jpg files can be opened on nearly any device or operating system, making them much more versatile than pdf files. Plus, with our high quality conversion, you can be sure that your converted jpg files will look great.
How our tool can help you?
There are a lot of reasons why you might want to convert a PDF document into a JPEG image. Maybe you need to save space on your hard drive, or you want to be able to view the PDF without having to open up a PDF reader. Whatever the reason, our PDF to JPEG converter can help you get the job done quickly and easily.
Our converter uses the latest technology to create JPEG images that are faithful to the original PDF document. We know that quality is important to you, which is why we offer a 100% satisfaction guarantee on all of our services.
We also know that convenience is important, which is why we offer an easy-to-use online interface. You don't need to download or install any software, and you can convert your PDFs into JPEGs in just a few clicks.
What makes our tool the best?
There are plenty of reasons why our tool is the best at converting PDF files to JPG format. Here are just a few:
Our tool is free to use. There are no hidden costs or subscription fees.
Our tool is easy to use. Simply upload your PDF file and choose your desired output format.
Our tool preserves the quality of your PDF files. You won't have to worry about losing any important information or images when you convert your PDF to JPG.
Our tool is fast. You won't have to wait around for hours or even days for your file to be converted.
If you're looking for a reliable, free, and easy-to-use PDF to JPG converter, then look no further than our tool. Try it out today and see for yourself!
How to use our tool?
Converting PDF files to JPG images is one of the most popular file conversion tasks. And for good reason - JPG images are smaller in file size than PDFs, making them easier to store and share. They're also more compatible with a wider range of devices and software applications.
Fortunately, our PDF to JPG converter makes it easy to convert PDF files to JPG images. In just a few clicks, you can quickly and easily convert your PDF files into high-quality JPG images.
Here's how to use our PDF to JPG converter:
Select the PDF files you want to convert.
Convert your PDF files to JPG.
Download your JPG images.
We hope you found this tutorial helpful. If you have any questions, feel free to contact us. We're always happy to help!