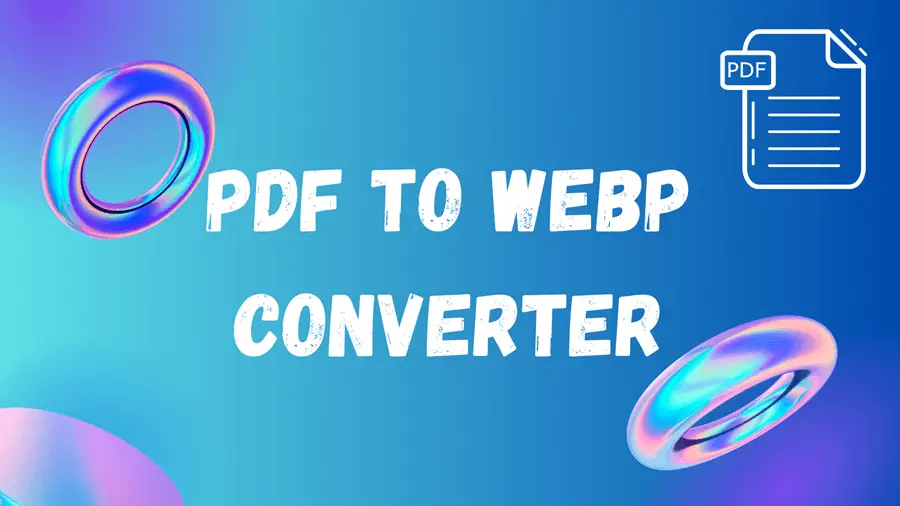 Are you looking for a convenient and efficient way to convert your PDF files to WebP format? Look no further! With the PDF to WebP Converter tool offered by DigitVital, you can easily transform your PDF documents into high-quality WebP images. Whether you're a designer, a content creator, or simply someone who wants to optimize their PDF files for web usage, our tool is here to streamline the conversion process.
Why Convert PDF to WebP?
WebP is a modern image format developed by Google that offers superior compression and image quality compared to other formats like JPEG and PNG. By converting your PDF files to WebP, you can significantly reduce the file size while preserving the visual integrity of the content. This is particularly beneficial when it comes to web optimization, as smaller file sizes contribute to faster website loading times and improved user experience.
The Benefits of Using our PDF to WebP Converter Tool
DigitVital's PDF to WebP Converter tool provides a range of benefits that make the conversion process easy and efficient:
High-Quality Conversion: Our tool ensures accurate and reliable conversion from PDF to WebP format. The resulting WebP images maintain the visual details and fidelity of the original PDF files.
Customizable Settings: Tailor the conversion process according to your specific needs. Adjust parameters such as image quality, resolution, and color options to achieve the desired output.
User-Friendly Interface: The intuitive interface of our tool makes it accessible to users of all levels of technical expertise. Simply upload your PDF file, customize the settings if desired, and initiate the conversion process with a few clicks.
Fast and Efficient: We understand the value of your time. Our PDF to WebP Converter is designed to deliver swift conversions, allowing you to convert multiple PDF files to WebP format in no time.
Secure and Confidential: At DigitVital, we prioritize the security and confidentiality of your files. Our tool employs robust encryption protocols to protect your data during the conversion process. Rest assured that your PDF files are handled with utmost privacy.
How to Use the PDF to WebP Converter Tool
Converting your PDF files to WebP format with our tool is a breeze. Follow these simple steps:
Visit digitvital.com using your preferred web browser.
Click on the "PDF to WebP Converter" tool from the list of available tools on our website.
Upload your PDF file by clicking on the "Choose File" or "Upload" button. You can also drag and drop the file into the designated area.
Customize the conversion settings if desired. This includes options to adjust image quality, resolution, and color settings.
Once you are satisfied with the settings, click on the "Convert" or "Start Conversion" button to initiate the conversion process.
Wait for the conversion to complete. The duration may vary depending on the file size and your internet connection speed.
Once the conversion is finished, you will be provided with a download link to retrieve your converted WebP file.
Optimize Your WebP Images for Maximum Impact
While our PDF to WebP Converter tool ensures accurate and efficient conversion, optimizing your WebP images further can enhance their impact on the web. Consider the following tips:
Image Compression: WebP format offers various compression options. Experiment with different compression settings to find the balance between file size reduction and image quality.
Resolution and Quality: Depending on the intended usage, choose the appropriate resolution and image quality settings. For web-based images, lower resolutions and optimized quality settings are often preferred for faster loading times.
Browser Compatibility: While WebP is supported by most modern web browsers, it's essential to consider the compatibility of WebP images with your target audience's browsers. Provide fallback options or use appropriate techniques for unsupported browsers.
Metadata Preservation: If your PDF files contain important metadata, such as copyright information or author details, ensure that the conversion process preserves this data in the resulting WebP images.
Organize Your Files: After converting your PDFs to WebP format, maintain a well-organized file structure. Use descriptive filenames and folder hierarchies to easily locate and manage your WebP images.
Conclusion
Unlock the full potential of your PDF files by converting them to WebP format with the PDF to WebP Converter tool provided by DigitVital. Experience the benefits of smaller file sizes, faster website loading times, and improved user experience. Visit digitvital.com today to convert your PDFs to high-quality WebP images effortlessly. Empower your web optimization strategies and optimize your PDF content for the digital world.